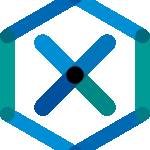 Canada, Saint-Éphrem-de-Beauce, Sainte-Clotilde
Rene Materiaux Composite (RMC), a NanoXplore Company, specializes in composite material engineering and manufacturing for the North American truck and bus markets (among many others). RMC's main strategy is to avoid direct competition from powerful vertically integrated competitors by developing technologies, product designs and new manufacturing concepts in order to offer superior products and services to its customers and consolidate its leadership position. Our company's technology is based on processes that allow the moulding of large surfaces, at high volume and high speed. RMC competes in a variety of markets, including the transportation, agricultural and construction sectors and is a leader in the transit market for commercial trucks and buses. Our company has four (4) production plants in Beauce, Quebec and plans to expand its activities in the United States.

Why work in La Beauce?
If you're seeking a place to live that is safe, clean, and beautiful, and that offers an exceptionally friendly and welcoming environment with low living and housing costs, then La Beauce region is the place for you. One of the most important advantages La Beauce offers you is that life quality is exceptionally high and unemployment rate is remarkably low in this region, not to mention quality health care and easy access to educational, recreational, and cultural amenities. For those looking for the occasional outing to a larger city, places like Quebec City and Montreal are within easy driving distance.
Relocation Offer
A relocation package is available to candidates interested in relocating to the La Beauce region. Details will be discussed with selected candidates.
Job Description
Consistent and precise in the execution of his/her work
Remove and store molds safely.
Install the new molds according to safety methods.
Drive the motorized trolley (die truck).
Drive the forklift truck.
Recommend any necessary modifications to ensure that the objectives are met.
Provide the necessary support to his/her colleagues.
Required qualifications
Training/Degree:
Quick to learn and execute
Resourceful
Team player
Knowledge of handling pneumatic tools
Employment Equity
We are an equal opportunity employer for women, aboriginal people, visible minorities, ethnic minorities and persons with disabilities.