Project Manager – Battery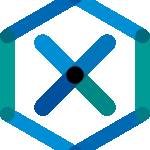 Join the market leader that has broken the commercial barriers on graphene technology, graphene volume, and procurement pricing for global adoption. Every day, NanoXplore is strengthening its position as a world leader in graphene, whether through acquisitions, strategic partnerships or new manufacturing methods. As a result, we are looking for exceptional people to support our growth and help us realize our projects.
Job Description:
The Project Manager will be working closely with the battery department towards the successful completion of technical and scale-up projects. The incumbent will work directly with the director of battery technology, leading the successful planning, execution, and completion of projects as part of critical aspects of the company's roadmap. This is an exciting opportunity to work at the crossroads of design, engineering, and business objectives, and have a significant impact on the deployment of our battery technologies.
Responsibilities (tasks, duties):
The Communications Specialist will:
Define and document project scope, goals and deliverables in collaboration with management and stakeholders.
Create realistic and well-thought-out schedules for technical and scale-up projects.
Work closely with potential vendors and suppliers and develop RFQ documents.
Develop written reports documenting the outcomes of technical projects related to the scale-up process.
Regularly work with and update management on the status of the projects via reports and meetings.
Effectively communicate project expectations to team members and stakeholders in a timely and clear fashion.
Monitor and predict potential delays and the effects those delays may have on the completion of the project and make any adjustments necessary.
Required qualifications:
Training, degrees:
Bachelor's Degree in engineering, science, or similar.
PMP Certification.

Master's degree in engineering, science or in a similar field will be considered an asset.
Experience, knowledge::
Minimum 3 years of project management experience in a technical environment.
Ability to effectively communicate and collaborate with a diverse range of people and job functions.
Exceptional problem-solving, negotiation, multi-tasking, and organizational skills.
Proven ability to work as part of a fast-paced team.
Other requirements:
Skills:
Ability to effectively communicate in both English and French
Strong analytical, problem-solving, and decision-making skills
Excellent time management and organizational skills, ability to manage multiple tasks and priorities effectively.
Advanced writing, oral communication, and technical presentation skills.
Strong interpersonal skills.
Capacity for multitasking and flexibility with respect to changing priorities.
Aptitudes:
Positive attitude and reliable.
Rigorous and creative in finding solutions.
Committed and results driven.
Hard working.
Adaptable in a fast-paced working environment.
Team player.
Solution-oriented.
ABOUT THE COMPANY
NanoXplore is a graphene company, a Montreal-based manufacturer and supplier of high-volume graphene powder and graphene-enhanced masterbatches for the use in commercial and industrial markets. The company is currently commissioning one of the largest graphene production facilities in the world with a production capacity of 4,000 metric tons of graphene powder per year. NanoXplore's patented graphene production technology is uniquely scalable allowing the company to break-down current pricing barriers that have previously prevented graphene from becoming a commercially viable carbon performance additive; a distinct competitive advantage in comparison to other global graphene suppliers. The company plans to disrupt the current carbon additives market within the automotive, consumer good, packaging, pipe, film, and construction industries with its signature cost-effective and performance-enhancing GrapheneBlack™️ product group. NanoXplore also has the manufacturing and technical expertise in the production of its own graphene-enhanced polyolefin masterbatches making it a vertically integrated graphene supplier. 
NanoXplore is a public company listed on the TSX-V and OTCQX under the symbols GRA and NNXPF respectively.
Job Features
| | |
| --- | --- |
| Job Category | Engineering, Project Management |